Table of Contents
---
RAAF Meteorological Service

Foreword

Introduction

Chapter 1: The Weather Factor in Warfare

Chapter 2: Establishing and Developing the RAAF Directorate of Met. Services (D.Met.S)

Chapter 3: Recruiting and Training of Personnel

Chapter 4: Meteorology in Aviation

Chapter 5: The Met. Retreating

Chapter 6: The Met. Advancing

Chapter 7: The Met With the Army and the Navy
With the Army
With The Navy

Chapter 8: Divisional Offices of the Bureau of Meteorology During the War

Chapter 9: Research and Instrumental Development

Chapter 10: The End, Aftermath, and Beyond

Appendix 1

Appendix 2

Appendix 3

Appendix 4

References

---
Index
Search
Help
Contact us

Figure 11 Field gun and crew 9th Division AIF, RAAF Mobile Met. Flight with despatch rider standing by Ravenshoe, QLD January 1945.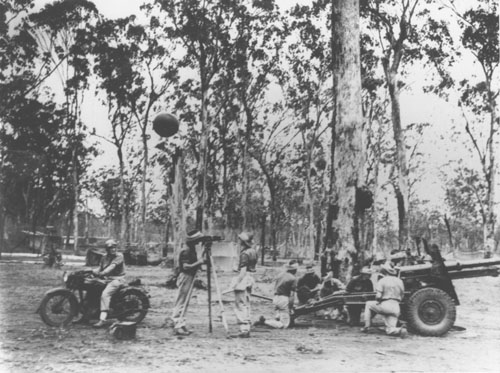 Figure 12 Flight Lieutenant R. Barnes, OC No 2 MMF at HQ 9th Division AIF calls weather data received from broadcasts and field sections. This information is being plotted by Met. assistant, Corporal A. I. Frost.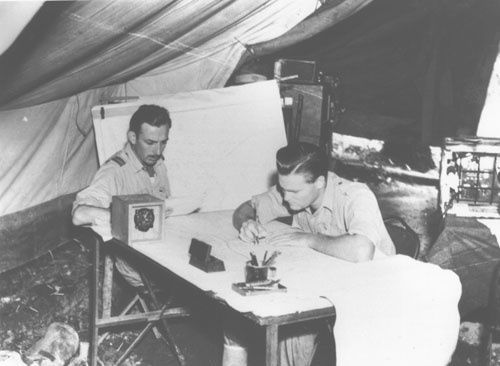 Figure 13 A landing ship tank loaded with troops and equipment of HQ 9th Division AIF drawing away from the beach prepared for an operation. Australian War Memorial negative no. 108698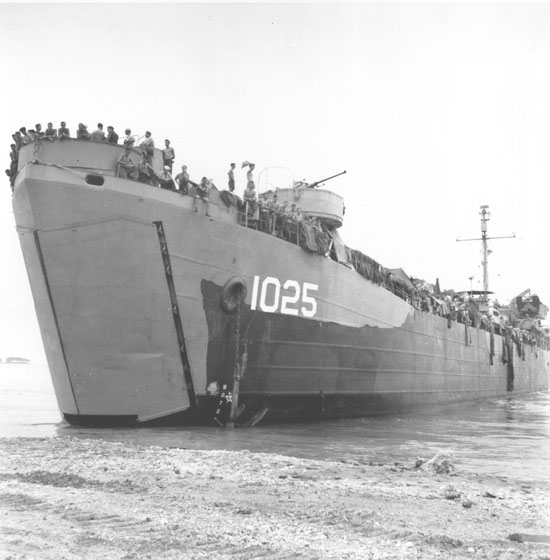 Figure 14 Warrant Officer Clyde Paddick, 3 MMF, attached HQ RAAF 6th Division AIF, filling a balloon from a hydrogen generator. Wewak Area, New guinea, 5 June 1945.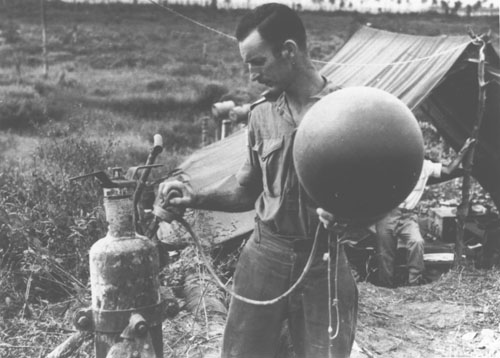 ---

© Online Edition Australian Science and Technology Heritage Centre and Bureau of Meteorology 2001
Published by Australian Science and Technology Heritage Centre, using the Web Academic Resource Publisher
http://www.austehc.unimelb.edu.au/fam/0298_image.html