Table of Contents
---
History of Research in the Bureau of Meteorology

Foreword

Preface

Introduction

Chapter 1: Germination and Growth
The First Three Decades
A Time of Rapid Growth

Chapter 2: Struggle, Competition and Emergence

Appendix 1: Meteorology Act 1906

Appendix 2: Meteorology Act 1955

Appendix 3: Simpson Report

Appendix 4: Survey Questionnaire

Appendix 5: Bibliography

References

---
Index
Search
Help
Contact us

The Beginnings of a Scientific Research Program (continued)

The second change wrought by the PSB was the formation of a Research and Aviation Branch within the Bureau, with Kidson as Assistant Director, Research (ADR) in charge of a staff of two. It was not long after this that Kidson began issuing aviation forecasts, based on the results of his pilot balloon flights. The forecasts were phoned through to the RAAF, at Point Cook, and to a Melbourne radio station for broadcast to any listening aviators (Hogan [37]).

During this period, Kidson also found time to prepare a Doctoral thesis on cloud heights over Melbourne, using photographs taken by Pietro Baracchi, the Victorian Government Astronomer (Kidson [44]); present a paper to a 1923 meeting of the Australasian Association for the Advancement Of Science on 'The Theory of the Polar Front', based on the very recent pioneering work of two Norwegians V. and J. Bjerknes; supervise the production of the first Australian Observers' Handbook; write a paper on Australian weather (Kidson [46]) and coauthor two articles on dust in the Australian atmosphere (Kidson and Camm [47], [48]). Kidson was awarded his Doctorate by the University of New Zealand in 1924, the same year in which he was elected a Fellow of the Institute of Physics (IOP) (Hogan [37]), the first member of the Bureau to be so honoured.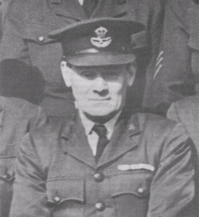 H. E. (Tommy) Camm
It seems that Kidson was very conscious of the fact that he was the only person in the Bureau with a research background, and one of the very few who had even a university science degree, an amazing situation given today's requirements, although Australia was not alone in this regard (Gibbs [31], Ogden [63]). With the help of the Secretary of the Australian Branch of the IOP, Professor Ross, Kidson fought the PSB, and it appears, Hunt, to raise the professional standing of the research section, but, according to undated papers of the Australian Academy of Science and Australian Branch of the IOP, eventually had to admit defeat (AAS [2]).
This was, perhaps, one of the reasons behind Kidson's decision to leave Melbourne in 1927, to take up the position of Director of the New Zealand Meteorological Service and subsequently refuse an offer to return as Commonwealth Meteorologist in 1931 following Hunt's retirement. A further approach was made in 1939, when Hunt's successor, W. S. Watt, was about to retire. However, Kidson died unexpectedly soon after Watt's retirement and before reaching his final decision on the question (Kidson [49]).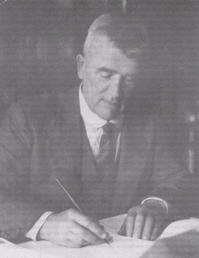 W. S. Watt, Commonwealth Meteorologist from 1931 until 1940
---
Organisations in Australian Science at Work - Australasian Association for the Advancement of Science

People in Bright Sparcs - Baracchi, Pietro; Hunt, Henry Ambrose ; Kidson, Edward; Watt, William Shand


Gardner, J. 1997 'Stormy Weather: A History of Research in the Bureau of Meteorology', Metarch Papers, No. 11 December 1997, Bureau of Meteorology

© Online Edition Australian Science and Technology Heritage Centre and Bureau of Meteorology 2001
Published by Australian Science and Technology Heritage Centre, using the Web Academic Resource Publisher
http://www.austehc.unimelb.edu.au/fam/0752.html