Table of Contents
---
Antarctic Operational Meteorology

Abstract

Introduction

The Past

The Present

The Future

Acknowledgements

References


---
Index
Search
Help
Contact us

Figure 19 Schematic diagram showing the interaction among the Australian Antarctic Meteorological Centre (AMC) at Casey, the World Meteorological Centre (WMC) and the Bureau of Meteorology Research Centre (BMRC) in Melbourne and the Tasmania and Antarctica Regional Office of the Bureau of Meteorology and the Antarctic Co-operative Research Centre (CRC) in Hobart. AVHRR—Advanced Very High Resolution Radiometer; TOVS—TIROS Operational Vertical Sounder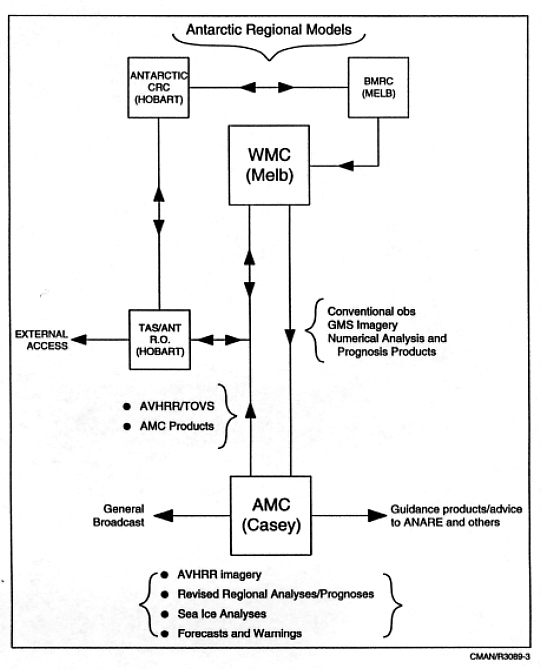 Figure 20 Upper—Interior of the Australian Antarctic Meteorological Centre (AMC) at Casey showing computer screens used for the display of AVHRR and McIDAS (Man—Computer Interactive Data Acquisition System) and automatic chart plotting systems (photo Christine Colburn-Mayne Bureau of Meteorology).
Lower—Range (heavy circle) of data reception of AVHRR satellite data at the Casey AMC.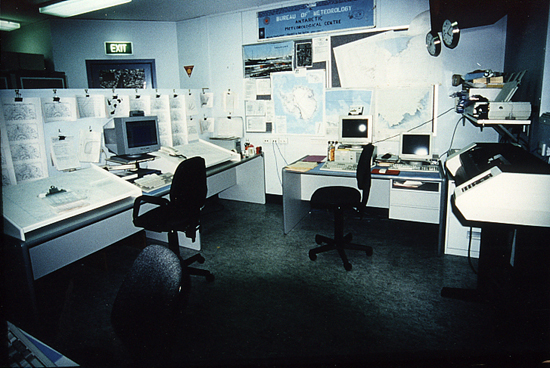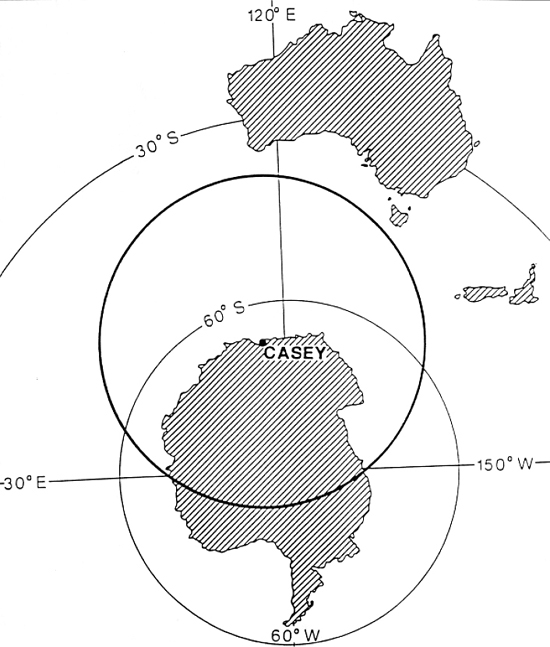 Figure 21 Examples of visible wavelength imagery of part of the Antarctic coast from the NOAA 12 satellite at 1.1 km resolution for 2240 UTC 29 October 1992 (upper panel) and for 24 hours later at 2220 UTC 30 October 1992 (lower panel). Note the change in position of the large ice floe north of Casey (source Steve Pendlebury, Bureau of Meteorology).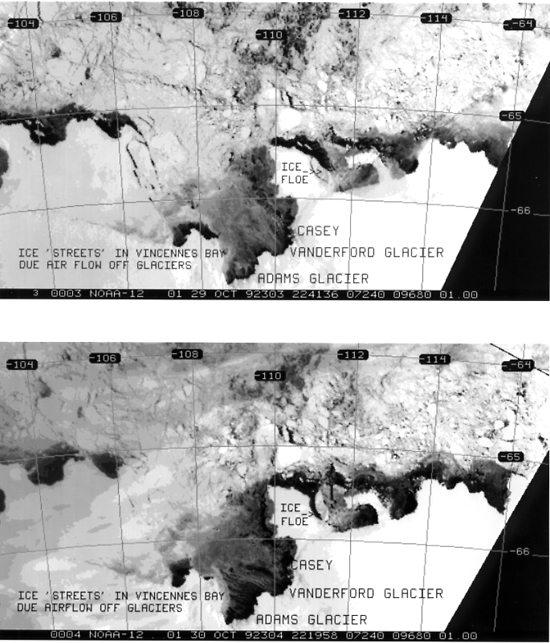 Figure 22 Wreckage of the RAAF Dakota aircraft in service with ANARE—9 December 1960. The aircraft was blown some kilometres from its tie down position at Rumdoodle in the Masson Ranges south of Mawson by blizzard winds with gusts estimated at in excess of 240 km/hr.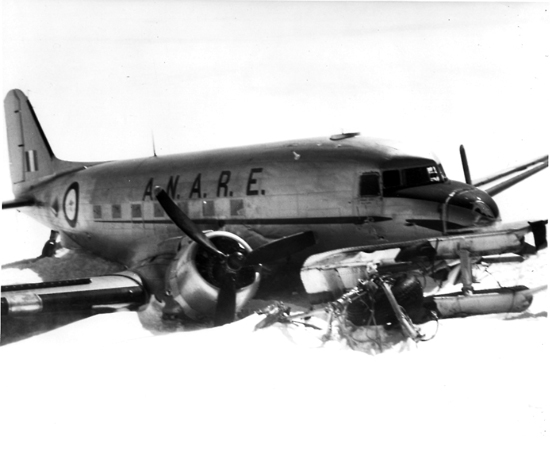 ---

© Online Edition Australian Science and Technology Heritage Centre and Bureau of Meteorology 2001
Published by Australian Science and Technology Heritage Centre, using the Web Academic Resource Publisher
http://www.austehc.unimelb.edu.au/fam/1591_image.html