Table of Contents
---
Australian Meteorology through the 20th Century

Introduction

The Origins of Australian Meteorology

Meteorology in the 20th Century

The Weather and Climate of the Twentieth Century
Rainfall
Temperature
Tropical Cyclones
Floods
Droughts
Bushfires
Severe Storms

The Great Weather and Climate Events of the Twentieth Century

A Century of Progress in Science and Service

References

Australian Meteorological Milestones of the 20th Century

Endnotes

---
Index
Search
Help
Contact us

Figure 10 Areal average temperature anomalies (°C) over Australia relative to the 1961–90 normals for the period 1910–99.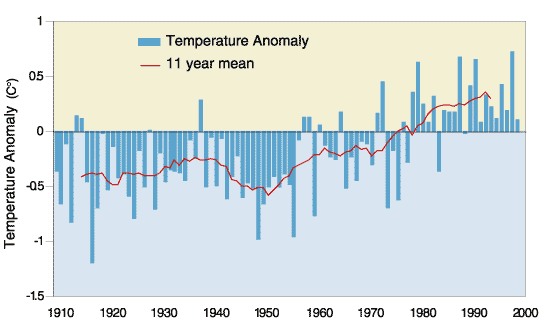 Figure 11 The trend in annual mean temperature over Australia for the period 1910–99 in °C per century.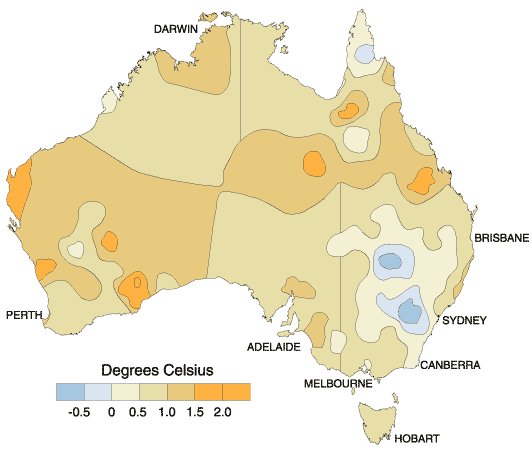 Figure 12 The annual occurrences of tropical cyclones in the Australian region (105–165°E) from July 1909 to June 2000.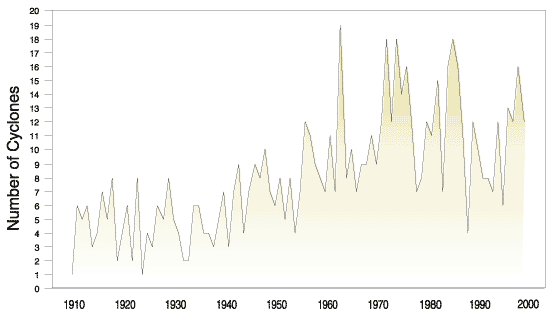 Figure 13 Tropical cyclone tracks in the Australian region, 1970–80.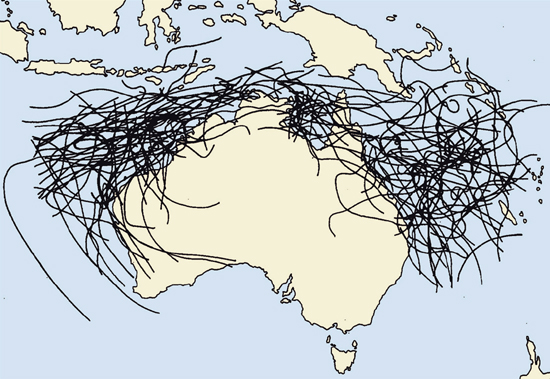 ---

© Online Edition Australian Science and Technology Heritage Centre and Bureau of Meteorology 2001
Published by Australian Science and Technology Heritage Centre, using the Web Academic Resource Publisher
http://www.austehc.unimelb.edu.au/fam/1608_image.html