Table of Contents
---
Australian Meteorology through the 20th Century

Introduction

The Origins of Australian Meteorology

Meteorology in the 20th Century

The Weather and Climate of the Twentieth Century
Rainfall
Temperature
Tropical Cyclones
Floods
Droughts
Bushfires
Severe Storms

The Great Weather and Climate Events of the Twentieth Century

A Century of Progress in Science and Service

References

Australian Meteorological Milestones of the 20th Century

Endnotes

---
Index
Search
Help
Contact us

Figure 6 Annual values of the Southern Oscillation Index (SOI), a measure of fluctuations in the surface pressure difference between Tahiti and Darwin and a useful indicator of the broadscale controls on Australian weather.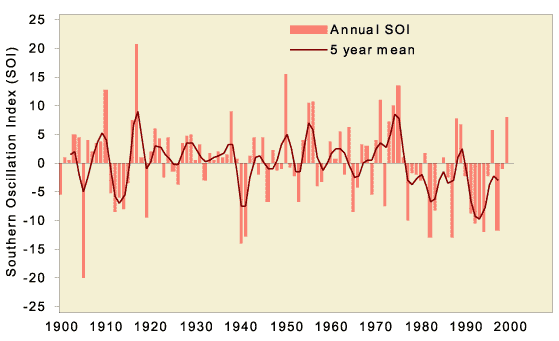 Figure 7 Averaged annual mean rainfall (mm) over Australia, 1900–. The solid line shows the eleven-yaer running mean.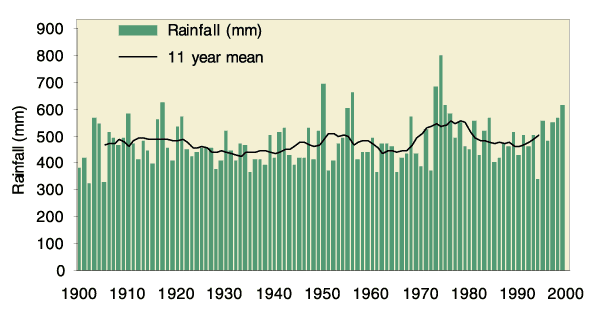 Figure 8 The spatial pattern of trends in annual mean rainfall over Australia 1900–99 in mm per century. Green areas have become wetter and brown areas drier.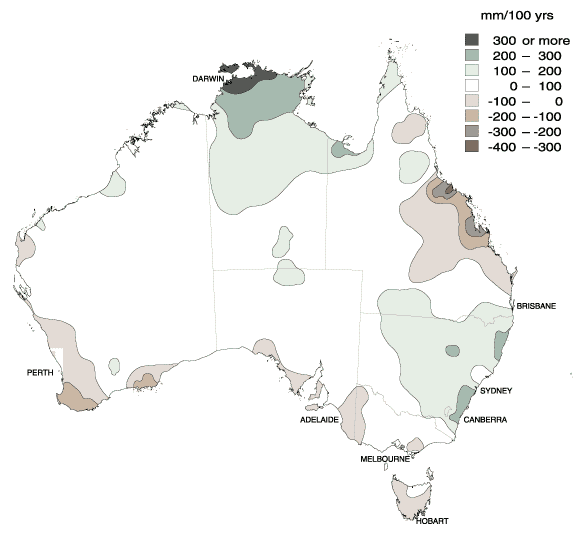 Figure 9 These maps show the distribution of annual rainfall over Australia during the twentieth century. Above normal (third tercile) is shown as blue, near normal (second tercile) as white and below normal (first tercile) as red.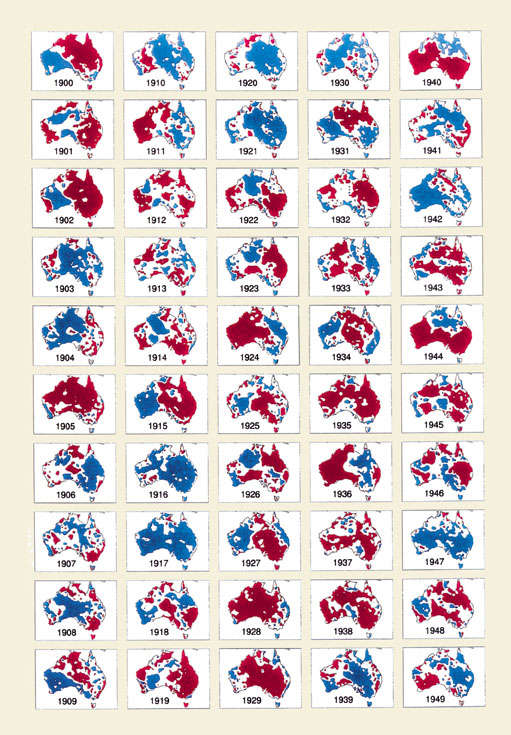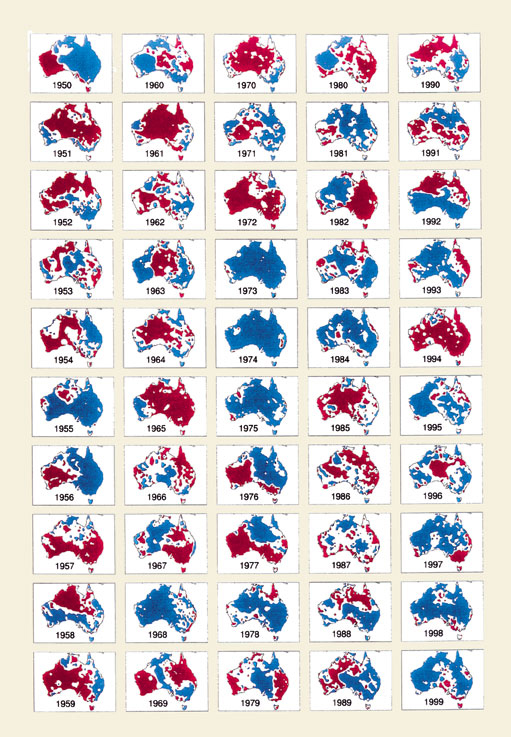 ---

© Online Edition Australian Science and Technology Heritage Centre and Bureau of Meteorology 2001
Published by Australian Science and Technology Heritage Centre, using the Web Academic Resource Publisher
http://www.austehc.unimelb.edu.au/fam/1607_image.html