Table of Contents
---
Glimpse of the RAAF Meteorological Service

Preface

Foreword

Introduction

Chapter 1: Growing Up

Chapter 2: Port Moresby Before Pearl Harbour
Sydney to Port Moresby by DH-86
First Impressions of Port Moresby
Meteorological Office Routine
Flight to Kokoda
Tropical Meteorology
John (Doc) Hogan
Setting up House
We Join the RAAF
A Contrast in Attitudes
Some RAAF History
RAAF No 10 Squadron
RAAF No 11 Squadron
The Catalina Story
Construction of the Seven-mile Airstrip and Reclamation Area
Meteorological Service for the RAAF
Unexpected Vistitors
Our State of Readiness
Our Domestic Situation
A Japanese Surprise Packet
What Had We Meteorologists Achieved?

Chapter 3: Port Moresby After Pearl Harbour

Chapter 4: Allied Air Force HQ and RAAF Command, Brisbane

Chapter 5: Japan Surrenders and We Are Demobilised

Epilogue

Acknowledgements

Appendix 1: References

Appendix 2: Milestones

Appendix 3: Papers Published in Tropical Weather Research Bulletins

Appendix 4: Radiosonde Observations 1941–46


---
Index
Search
Help
Contact us

We Join the RAAF
Soon after my arrival in Port Moresby I learnt that the staff of our meteorological section was to be increased and that Keith Hannay would be joining us as officer in charge. This was welcome news as Keith had been very helpful in the brief time I had spent in Sydney en route from Melbourne to Port Moresby.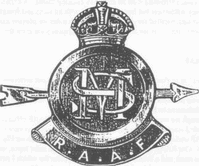 Figure 10 Lapel badge worn by members of the RAAF Meteorological Service.
Although we were not formally commissioned as RAAF officers until April 1941, Wing Cmdr J. Alexander, CO of No 11 Squadron, gave us honorary commissions and we donned RAAF uniforms. Keith Hannay lived at the RAAF mess on Ela Beach after Audrey's arrival. Our RAAF uniform included the traditional solar topee, and we were issued with a gas mask and a Smith and Wesson .38 revolver for which I believe I was never provided ammunition. After being formally commissioned I was granted the privilege of 'living-out' in our house. I was expected to attend the ceremonial 'mess nights' at the RAAF Officers' Mess (see Figure 11) on the Ela Beach Road, which Keith also attended. For these occasions our dress was dark pants, white shirt and coloured cummerbunds. Our formal dinner was presided over by the Commanding Officer. At its conclusion we 'passed the port'. This involved a ritual in which, seated at the table, the carafe of port wine was passed clockwise from one officer to the next. Special care was taken not to allow the carafe to touch the table at any time. After pouring our port we manoeuvred the carafe in a circular orbit clockwise round our glass before passing it to the officer on our left.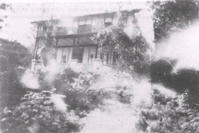 Figure 11 RAAF Officers' Mess, Ela Beach, Port Moresby, early 1941. (Photograph courtesy of A. K. Hannay)
These mess nights became boisterous affairs after we adjourned from the table. The informality of the Ela Beach mess may well have been the result of many of the officers (former Qantas pilots) having been recently commissioned from civilian occupations (see Figure 12). Of course there were some regular RAAF officers, including the commanding officer of the station, Wing Cmdr Alexander. The Qantas pilots who were officers of RAAF No 11 Squadron—Eric Sims, Bob Gurney, 'Goff' Hemsworth, Mike Mather and Bill Purton—were lively intelligent people. The officers of the RAAF in Port Moresby were a very special breed of Australians. Eric Sims in particular, although older and quieter, was an impressive personality with a great sense of humour.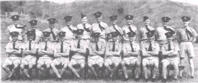 Figure 12 Officers of RAAF No 11 Squadron, Port Moresby, early 1941. Left to right, front row: Norman Fader, ...... , Keith Caldwell, ....... , .......... Wing Cmdr Alexander, Eric Sims, Sid Preston, Len Gray,......... Left to right, Back row: ...... , Bob Gurney, 'Goff Hemsworth, Hampshire ?, Keith Hannay, Mike Mather, Bill Purton, Brian Mullins ?, Bill Gibbs, George Mocatta ?, ........ (Photograph courtesy of the RAAF)
---
People in Bright Sparcs - Hannay, Alexander Keith (Keith)


Gibbs, W. J. 1995 'A Glimpse of the RAAF Meteorological Service', Metarch Papers, No. 7 March 1995, Bureau of Meteorology

© Online Edition Australian Science and Technology Heritage Centre and Bureau of Meteorology 2001
Published by Australian Science and Technology Heritage Centre, using the Web Academic Resource Publisher
http://www.austehc.unimelb.edu.au/fam/0403.html