Table of Contents
---
Chapter 5

I 1788 - State Of The Art In Textile Technology

II Australian Textiles - The Early Days

III Australian Textiles - The 20th Century
i Technology and Development
ii Australian Wool Textile Research

IV Australian Textiles - To Date

V Acknowledgements

References

---
Index
Search
Help
Contact us

14 The CSIRO jet scour. Instead of immersing the greasy wool in a large volume of scour liquor, in the CSIRO jet the wool is passed under a series of jets of liquor. Less entanglement of fibres results.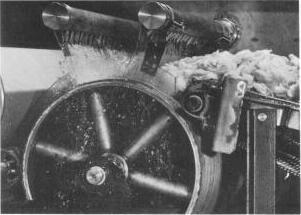 15 Diagram of CSIRO jet scour. See Figure 14.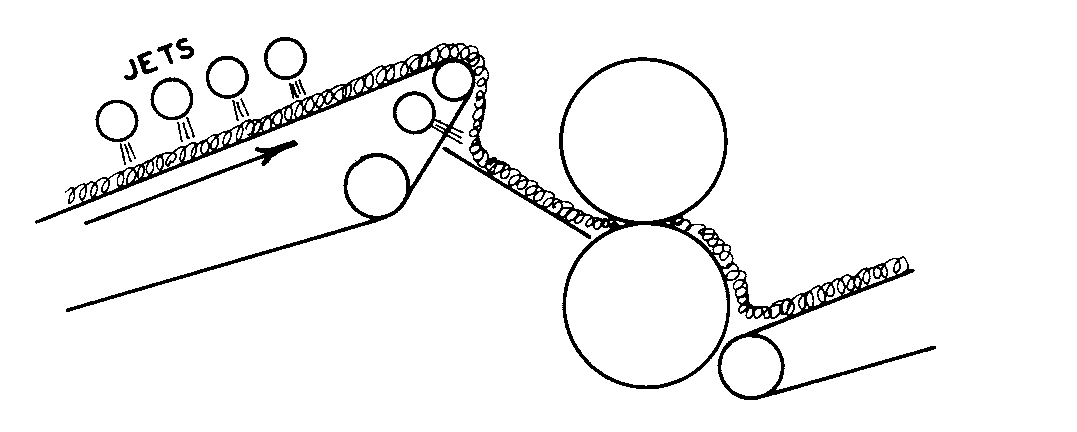 16 The carbonizing process entails treatment of vegetable-containing wool with dilute sulphuric acid, drying and then baking. During the baking, the concentrated acid degrades the vegetable matter, which is then crushed to fragment it in a crusher similar to that shown above.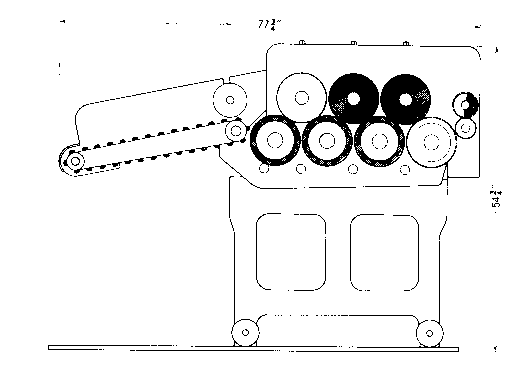 ---

© 1988 Print Edition pages 278 - 280, Online Edition 2000
Published by Australian Science and Technology Heritage Centre, using the Web Academic Resource Publisher
http://www.austehc.unimelb.edu.au/tia/287_image.html