Table of Contents
---
Chapter 6

I Construction During The Settlement Years

II The Use Of Timber As A Structural Material

III Structural Steel

IV Concrete Technology

V Housing

VI Industrialised Pre-cast Concrete Housing

VII Ports And Harbours

VIII Roads

IX Heavy Foundations

X Bridges

XI Sewerage

XII Water Engineering

XIII Railways

XIV Major Buildings

XV Airports

XVI Thermal Power Stations

XVII Materials Handling

XVIII Oil Industry

XIX The Snowy Mountains Scheme

XX The Sydney Opera House

XXI The Sydney Harbour Bridge

XXII Hamersley Iron

XXIII North West Shelf

Sources and References

---
Index
Search
Help
Contact us

54 Slab Substructure for heated building, Casey, Australian Antarctic Station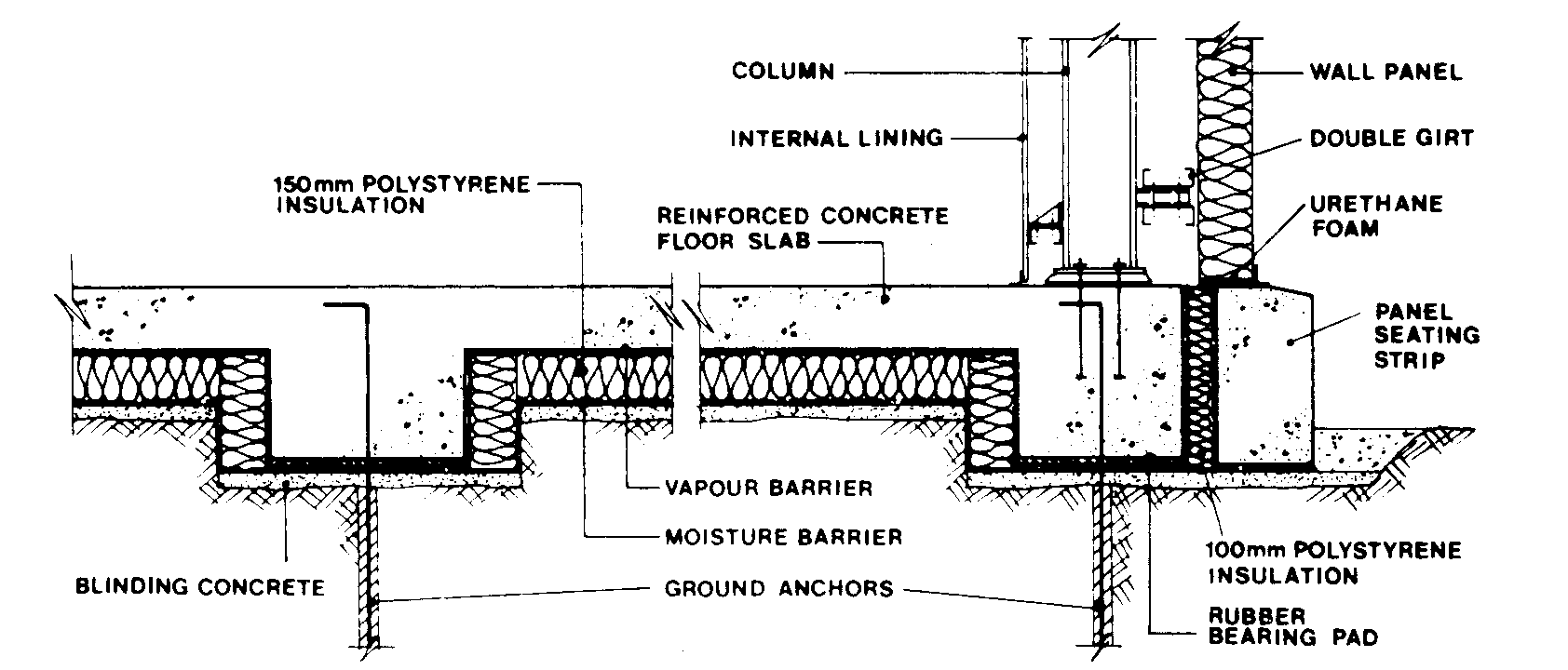 55 Model of new Parliament House, Canberra (By courtesy of Parliament House Construction Authority)

Some vital statistics on New Parliament House

Site:

The site has a diameter of 640 metres.



Structure:

The complex covers about 250,000 square metres, of which 75,000 square metres is usable area.



Concrete:

The structure required 210,000 cubic metres of concrete, 24,000 tonnes of steel reinforcing rod and 610,000 square metres of formwork.



Flagmast:

The flag flies 81 metres above the roof of Parliament House. The Flagmast weighs approximately 220 tonnes, making it one of the biggest stainless steel structures in the world.



No. of rooms:

4,500 rooms accommodating some 3,500 people.



Public Gallery:

The Public Gallery will seat more than 1,000 people.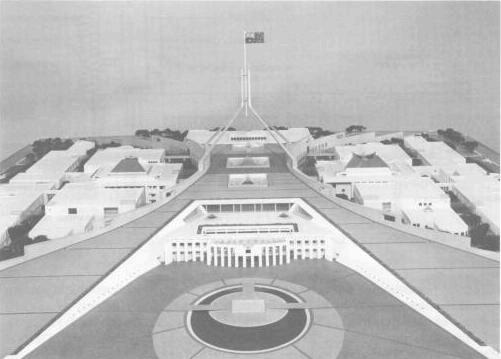 ---

© 1988 Print Edition pages 389 - 390, Online Edition 2000
Published by Australian Science and Technology Heritage Centre, using the Web Academic Resource Publisher
http://www.austehc.unimelb.edu.au/tia/388_image.html