Table of Contents
---
Chapter 6

I Construction During The Settlement Years

II The Use Of Timber As A Structural Material

III Structural Steel

IV Concrete Technology

V Housing

VI Industrialised Pre-cast Concrete Housing

VII Ports And Harbours

VIII Roads

IX Heavy Foundations

X Bridges

XI Sewerage

XII Water Engineering

XIII Railways

XIV Major Buildings

XV Airports

XVI Thermal Power Stations

XVII Materials Handling

XVIII Oil Industry

XIX The Snowy Mountains Scheme

XX The Sydney Opera House

XXI The Sydney Harbour Bridge

XXII Hamersley Iron

XXIII North West Shelf

Sources and References

---
Index
Search
Help
Contact us

83 North Rankin 'A' Natural Gas Drilling and Production Platform, 135 kilometres offshore north west of the historic Western Australian port town, Dampier. North Rankin 'A' was the first offshore platform on Western Australia's North West Shelf when it was commissioned in 1984, in terms of production capacity it was the biggest natural gas platform in the world.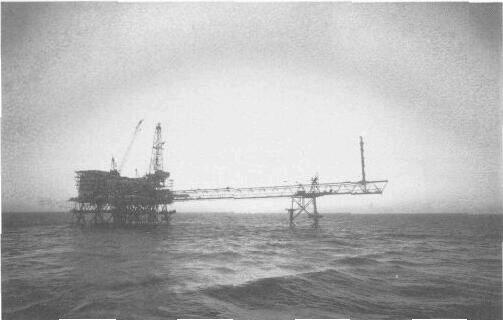 84 Domestic gas plant on the Burrup Peninsula is shown on the left. This plant, 1,500 kilometres from Perth provides pipeline gas for Western Australia industry and homes. the much bigger liquefied natural gas plant and associated facilities is being built on the right.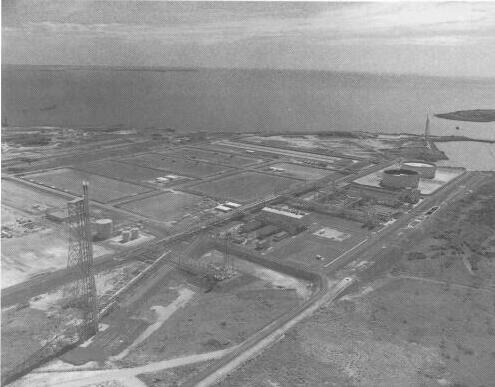 85 The North West Shelf project offshore supply base in King Bay on the Burrup Peninsular. this facility services the North Rankin 'A' platform. The Vessel on the far left is the 'shelf supporter' the biggest vessel ever built in Western Australia.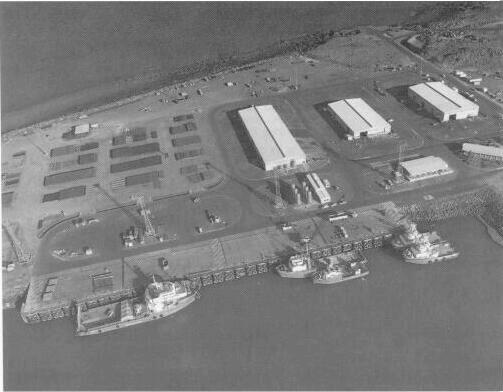 ---

© 1988 Print Edition pages 430 - 432, Online Edition 2000
Published by Australian Science and Technology Heritage Centre, using the Web Academic Resource Publisher
http://www.austehc.unimelb.edu.au/tia/430_image.html