Table of Contents
---
Chapter 11

I The Present Energy Economy

II Australian Energy Consumption

III Research And Development

IV Coal
i Transition at the coal face
ii Further development of face mechanisation
iii Mechanisation outside the face area
iv Open-cut mining in NSW
v Open-cut mining in Queensland
vi Underground mining in Queensland
vii The state of the art
viii Conclusion

V Oil And Natural Gas

VI Solar Energy

VII Nuclear Energy

VIII Bagasse Firewood And Other Biomass

IX Electric Power Generation And Distribution electric Power Generation And Distribution

X Manufactured Gas

XI Industrial Process Heat

Sources

---
Index
Search
Help
Contact us

3 & 4 3) Hand loading. Two miners shovelling coal into a 1.5 tonne skip.

4) Horse haulage was common in 1935. Horses were either taken out of the mine each day or stabled underground and brought up at the weekend.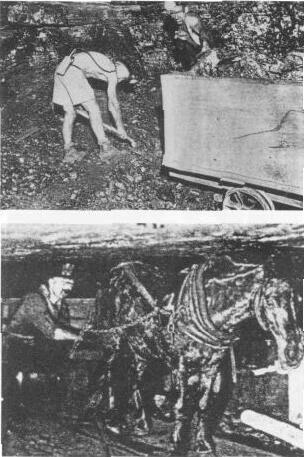 2 Undercutting by hand. A narrow opening was made at the junction of seam and floor before boring holes to receive the charge of the explosive.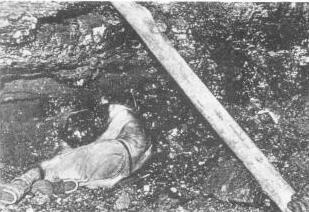 ---

© 1988 Print Edition page 787, Online Edition 2000
Published by Australian Science and Technology Heritage Centre, using the Web Academic Resource Publisher
http://www.austehc.unimelb.edu.au/tia/758_image.html