Cover
Flyleaf
Online Edition
---
Title Page
Imprint
Message
Tribute
Foreword
Table of Contents
Contributors
Sir Lindesay Clark
Introduction
---
Index
Search
Help
Contact us

8 Sir Lindesay Clark receiving an Honorary Membership of the Australian Institute of Mining and Metallurgy from Sir James Foots in 1973.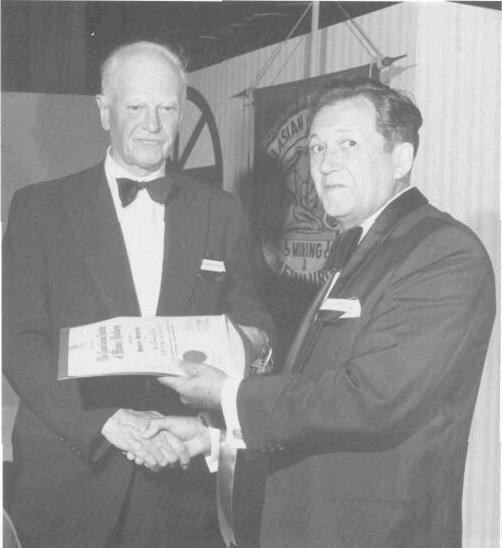 9 Sir Lindesay Clark receiving the Order of Companion of the Order of Australia (AC) from Her Majesty Queen Elizabeth II at Government House Canberra in 1976.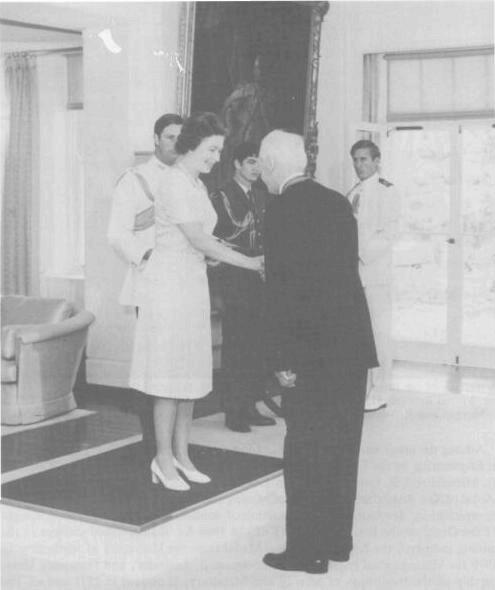 10 A meeting of the Board of Directors of WMC in 1978. Standing (left to right) K. F. Parry, Sir Wilfred Brookes, H. O. Clark, Sir Kenneth Townsing, Sir Laurence Brodie-Hall, H. M. Morgan and R. Woodall. Seated (left to right) Sir Lindesay Clark and Sir Arvi Parbo.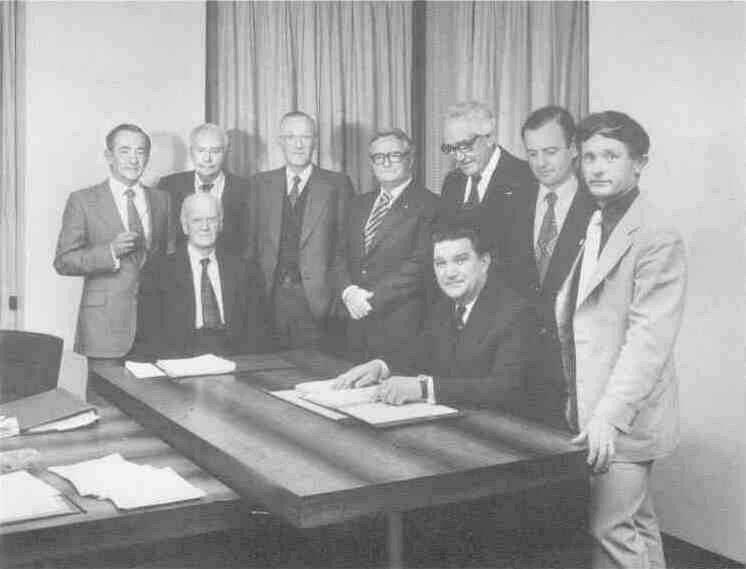 ---

© 1988 Print Edition pages xix - xx, Online Edition 2000
Published by Australian Science and Technology Heritage Centre, using the Web Academic Resource Publisher
http://www.austehc.unimelb.edu.au/tia/xv_image.html