Table of Contents
---
Memories of the Bureau, 1946 to 1962

Foreword

Terminology

Prologue

Preface

Chapter 1: The Warren Years, 1946 to 1950

Chapter 2: International Meteorology

Chapter 3: The Timcke Years, 1950 to 1955

Chapter 4: A Year at the Massachusetts Institute of Technology

Chapter 5: The Dwyer Years, 1955 to 1962

Chapter 6: A Springboard for the Future
My Springboard
Proposal for More Staff
Efforts to Improve Scientific Status of the Bureau
Gibbs-Priestley-White Prospectus
Successes and Struggles with Ministers and Permanent Heads
Submission to Royal Commission on Government Administration
The Committee of Inquiry
Achievements 1962 to 1978

Appendix 1: References

Appendix 2: Reports, Papers, Manuscripts

Appendix 3: Milestones

Appendix 4: Acknowledgements

Appendix 5: Summary by H. N. Warren of the Operation of the Meteorological Section of Allied Air Headquarters, Brisbane, 1942–45

Endnotes

---
Index
Search
Help
Contact us

My Springboard
The achievements during the Warren, Timcke and Dwyer years provided a wonderful springboard for the further development of the Bureau during my years as Director of Meteorology.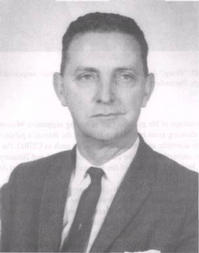 Figure 42 W. J. Gibbs, Director of Meteorology 1962–78.
Warren had concentrated on building the network of observations essential for any improvement in Bureau services, had recruited staff and provided training facilities, had provided the opportunity for cadet meteorologists to join the Bureau at the beginning of their university education, and had broadened the horizons of Bureau staff by encouraging participation in international meteorology.
Timcke strove to maintain the momentum created by Warren despite a less than sympathetic Minister for the Interior at a time when the Commonwealth Government was pruning manpower and financial resources in an effort to balance the budget.
Len Dwyer was fortunate to have a helpful Permanent Head in Mr W. A. McLaren and an imaginative and enthusiastic Minister in the Hon Allen Fairhall who was keen to see the Bureau increase its public services, especially in flood and fire weather warning, to encourage the participation of the Bureau in the International Geophysical Year and to assist the Bureau in exploiting the technological opportunity of that time. The Hon Gordon Freeth, who succeeded Allen Fairhall in the later Dwyer years, also proved to be a supportive Minister.
---
People in Bright Sparcs - Dwyer, Leonard Joseph; Gibbs, William James (Bill); Timcke, Edward Waldemar; Warren, Herbert Norman


Gibbs, W. J. 1999 'A Very Special Family: Memories of the Bureau of Meteorology 1946 to 1962', Metarch Papers, No. 13 May 1999, Bureau of Meteorology

© Online Edition Australian Science and Technology Heritage Centre and Bureau of Meteorology 2001
Published by Australian Science and Technology Heritage Centre, using the Web Academic Resource Publisher
http://www.austehc.unimelb.edu.au/fam/1144.html