Table of Contents
---
Chapter 13

I Colonial Origins

II First World War

III Between The World Wars

IV The Second World War

V Post-second World War
i The United Kingdom Australia Agreement
ii The ADSS
iii Decline of Imported Work
iv Background Research and Development of the Department of Supply
v Technology in the Armed Services

VI After The Joint Project

VII Science And Decisions At The Top

VIII Armed Services Technology

IX New Tasks And Projects

X Transfer Of Research And Development

XI Acknowledgement

References

---
Index
Search
Help
Contact us

Data Processing and Computing (continued)

In spite of the cancellation of Blue Streak, the DIP was used in Black Knight experiments, WRESAT, and other applications.

The computer work at WRE did more than satisfy the trials requirements. It has continued on into the many Australian projects and research work which are described later. It also provided the nucleus of leaders in the computing field. Ovenstone, using this experience, set up the central data processing system for the Department of Defence. Many others took leading positions in academia and in commerce.

Malkara and Ikara

A light wire-guided anti-tank weapon (1000 yards, 9 Ib warhead) was chosen as a learning project.[36] While it was in its evaluation stage, the British Army issued a specification for a more powerful weapon with a 50 Ib warhead and longer range. The prospect of production at reasonable levels was sufficient to divert effort from the Australian project. The Government Aircraft Factory became Design Authority, the research was undertaken at ARL, MRL and at Salisbury. An important component of the work was the advanced computer simulation of the developing weapon characteristics. J. M. Evans was responsible for co-ordination of research.

Successful trials in 1956 led to an order for 150 rounds of the weapon -now called MALKARA -and acceptance trials in the United Kingdom showed a success rate of 90 per cent. The weapon was, however, not adopted by the Australian Army, which maintained that it was unnecessarily heavy. Subsequent weapons studies overseas confirmed their view.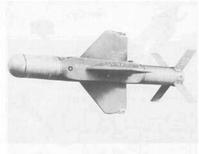 10 Malkara
In spite of this disappointing outcome, the technical skills used in development and management were not wasted. An initially reluctant Royal Australian Navy was persuaded to support studies into the feasibility of a radio controlled rocket delivering a homing torpedo to the vicinity of submarine targets. Advances in sonar, in computing and torpedoes, when coupled with the successful experiences of Malkara and Jindivik gave confidence for a successful outcome.
The Navy, now enthusiastic, and Department of Supply undertook joint management of the new project, which was called IKARA.[37] Shipboard magazine and handling was designed and manufactured by the non-government Commonwealth Aircraft Corporation. The Department of Supply (which of course included the ADSS) was responsible for the torpedo carrier, parachute deployment, radar and the shipboard computer. Seventy-five per cent of the funds were spent in industry. The complexity of the weapon system and the need to plan its development towards acceptance trials in accordance with Navy plans for ship refit, introduced a major task of co-ordination. A. Sharpe was mainly responsible for this planning, while J. M. Evans and E. J. Trehearne shared responsibility of technical aspects.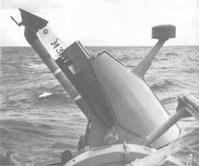 11 Ikara
---
Organisations in Australian Science at Work - Aeronautical Research Laboratories; Australia. Department of Supply; Australian Defence Scientific Service (A.D.S.S.); Commonwealth Aircraft Corporation (C.A.C.); Government Aircraft Factories; Royal Australian Navy; Weapons Research Establishment (W.R.E.)

People in Bright Sparcs - Evans, J. M.; Ovenstone, John Allen; Sharpe, A.; Treheane, E. J.



© 1988 Print Edition page 941, Online Edition 2000
Published by Australian Science and Technology Heritage Centre, using the Web Academic Resource Publisher
http://www.austehc.unimelb.edu.au/tia/921.html