Table of Contents
---
Origins of Australian Meteorology

Foreword

Preface

The Origins of Australian Meteorology
FitzRoy and Maury
Thomas Brisbane
Phillip Parker King
Charles Todd
Ellery and Neumayer
Henry Chamberlain Russell
Clement Wragge
The International Scene
The End of the Beginning

Appendix 1: Chronological Chart of Early Meteorologists

Bibliography


---
Index
Search
Help
Contact us

Phillip Parker King
Phillip Parker King was born at Norfolk Island on 13 December 1791, the son of Lieutenant-Governor Philip Gidley King. Joining the navy in 1807 he spent a greater part of the years 1817–1822 surveying the west and north coasts of Australia and the waters inside the Great Barrier Reef. In 1822, with the rank of commander, King produced the first climatic memoir on Australia entitled 'On the maritime geography of Australia'. Eventually King returned to Australia and lived on a property near St Mary's just west of Sydney from 1832. It was then he began making records of pressure, temperature and humidity, which he continued until 1848. King eventually became a rear-admiral in the Royal Navy. He also was a Fellow of the Royal Society.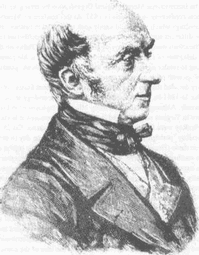 Phillip Parker King, 1791–1856
Apart from King's efforts there was little meteorological activity in New South Wales after Brisbane left, until the Reverend W. Scott was appointed Government Astronomer in 1859. This was six years after Maury had convened the international meeting in Brussels. Scott established 12 observing stations throughout the colony.
In England the Royal Society had taken an interest in establishing a network of meteorological and astronomical observatories around the world. As a result of their efforts an observatory was established in Hobarton (now Hobart) in Van Diemen's Land in 1840, at the direction of Sir John Franklin. The Royal Society used the ships of Ross's antarctic expedition to transport the instruments for its astronomical and meteorological observatory to Hobart. The observatory operated from 1841 to 1854. Francis Abbott conducted a private observatory in Murray Street, Hobart. In April 1882 a meteorological department was established at the request of the Hobart Royal Society and Captain J. Short was appointed the Government Meteorologist. An observatory was built in the grounds of the Anglesea Barracks, which remained the site of the Hobart Office of the Bureau of Meteorology until it moved to an adjacent site in 1966. The instrument enclosure is still on the original site.
The earliest observations in the Northern Territory appear to have been those taken at Port Essington on Coburg Peninsula in 1834 by Campbell, who compiled a table of mean monthly temperatures. In 1855 Jacob Bauer made careful daily observations at the original settlement at Palmerston at the entrance to Adelaide River. Regular daily observations began at Fort Point, Port Darwin on 6 March 1869 and in 1871 the postmaster, Mr Little, took over the responsibilities for the observations on a site in Mitchell Street now occupied by the Legislative Council building. These observations continued until the post office was destroyed by Japanese bombs in 1942.
---
People in Bright Sparcs - Abbott, Francis; FitzRoy, Robert; King, Phillip Parker; Maury, Matthew Fontaine; Scott, William


Gibbs, W. J. 1998 'The Origins of Australian Meteorology', Metarch Papers, No. 12 June 1998, Bureau of Meteorology

© Online Edition Australian Science and Technology Heritage Centre and Bureau of Meteorology 2001
Published by Australian Science and Technology Heritage Centre, using the Web Academic Resource Publisher
http://www.austehc.unimelb.edu.au/fam/0816.html