Table of Contents
---
Memories of the Bureau, 1946 to 1962

Foreword

Terminology

Prologue

Preface

Chapter 1: The Warren Years, 1946 to 1950
Warren the Man
Warren Joins the Bureau
Wartime Perceptions and Attitudes
Return to Civvy Street
Frosterley
People in the Bureau
Re-establishing and Reorganising the Bureau
Reorganisation of Central Office
The Position of Chief Scientific Officer
Post-War Reorganisation
The Haldane Story
Public Weather Services
The New South Wales Divisional Office
The Victorian Divisional Office
The Queensland Divisional Office
The South Australian Divisional Office
The Western Australian Divisional Office
The Tasmanian Divisional Office
Pre-war Services for Civil Aviation
Post-War Meteorological Service for Aviation
Indian Ocean Survey Flight
The Aviation Field Staff
Synoptic Analysis, Prognosis and Forecasting
Antarctic and Southern Ocean Meteorology
A Wider Scientific Horizon
Research, Development and Special Investigations
Analysts' Conference, April 1950
Instruments and Observations
Radiosondes
Radar Winds and Radar Weather Watch
Telecommunications
Climate and Statistics
Training
Publications
CSIRO
The Universities
Achievements of the Warren Years

Chapter 2: International Meteorology

Chapter 3: The Timcke Years, 1950 to 1955

Chapter 4: A Year at the Massachusetts Institute of Technology

Chapter 5: The Dwyer Years, 1955 to 1962

Chapter 6: A Springboard for the Future

Appendix 1: References

Appendix 2: Reports, Papers, Manuscripts

Appendix 3: Milestones

Appendix 4: Acknowledgements

Appendix 5: Summary by H. N. Warren of the Operation of the Meteorological Section of Allied Air Headquarters, Brisbane, 1942–45

Endnotes

---
Index
Search
Help
Contact us

The Universities
In the 1930s Kidson and Barkley had maintained contact with the universities but there was no great interest in meteorology in any university department in Australia. I had my introduction to meteorology in the early thirties when Betty Lawrence, a lecturer in the Department of Geography in the University of Sydney, introduced me and other students to the polar front theory. An earlier Professor of Meteorology and former member of the Bureau, Griffith Taylor, had no doubt taught meteorology but he had left for a professorship at Toronto University before I became a student at the University of Sydney.

Professor Ross of the Physics Department of the University of Western Australia in the 1930s also had an interest in meteorology, mainly in optical phenomena such as the fata morgana and the green flash.

As mentioned by Gibbs (1982), in the late 1930s the Wimperis and Simpson reports had excited interest in the need to have the University of Melbourne participate in meteorological teaching and research. In his report in 1937 Wimperis had recommended the creation of a position of Reader in Meteorology in the University of Melbourne.

In 1937 Professor Raymond Priestley, noted Antarctic scientist and member of the last Scott expedition to the Antarctic arranged that Carnegie Foundation funds be used to bring Fritz Loewe to Melbourne to take up the appointment of Reader in charge of the Meteorology Section. The Section was originally located in the Physics Department but Professor (later Sir Leslie) Martin, head of that Department, regarded Meteorology as an unscientific discipline and arranged for it to be transferred to the Geology Department.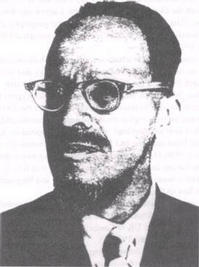 Figure 12 Fritz Loewe made a major contribution to meteorology in Australia. Most of the younger members of the Bureau benefitted from his lectures and contact with him, particularly in the late 1930s and the 1940s.
Fritz Loewe was born in Berlin on 11 March 1893, the son of a Prussian judge. In World War I he saw action with the German Army on both the Eastern and Western Fronts, being awarded the Iron Cross, First Class. He studied physics and geography after the war and, while working as a scientific assistant at the Potsdam Meteorological Observatory, obtained a Ph.D. in geography in 1923.
---
People in Bright Sparcs - Kidson, Edward; Loewe, Fritz; Priestley, Raymond Edward; Taylor, Thomas Griffith; Warren, Herbert Norman; Wimperis, H. E.


Gibbs, W. J. 1999 'A Very Special Family: Memories of the Bureau of Meteorology 1946 to 1962', Metarch Papers, No. 13 May 1999, Bureau of Meteorology

© Online Edition Australian Science and Technology Heritage Centre and Bureau of Meteorology 2001
Published by Australian Science and Technology Heritage Centre, using the Web Academic Resource Publisher
http://www.austehc.unimelb.edu.au/fam/0939.html