Table of Contents
---
Chapter 7

I The First 100 Years 1788-1888

II Railways

III Motorised Vehicles

IV Aviation
i Local Inventions, Research, Design and Manufacture
ii The Development of Air Transport: The Trail Blazers
iii The Services
iv The Royal Flying Doctor Service
v Ground Aids and Safety Innovations
vi From Aviation to Modern Shipping

V Modern Shipping

VI Innovative Small Craft

VII Conclusion

VIII Acknowledgements

IX Contributors

References

---
Index
Search
Help
Contact us

Local Inventions, Research, Design and Manufacture (continued)
An interesting and professional design was the Winjeel trainer (Fig. 27) for the R.A.A.F. which first flew in February 1951. The delivery of 62 production Winjeels took place between August 1955 and August 1957.[21] Some of these aircraft are still used by the R.A.A.F. as forward air controller aircraft.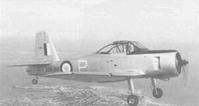 27 Winjeel, an RAAF training aircraft designed and built in Australia (photo courtesy Hawker De Havilland Victoria)
Whilst the North American F-86 Sabre was next built under licence by CAC, the Australian version of this aircraft was powered by a licence-built Avon engine of higher thrust and bigger air flow. This necessitated a substantial local redesign of the fuselage. The prototype Avon-Sabre flew in August 1953 and production deliveries took place between August 1954 and December 1961. A total of 111 production aircraft were built.[22]
An interesting innovation was the Ceres (Fig. 28), the first specifically designed crop-dusting aircraft in Australia. It made extensive usage of Wirraway parts and first flew in February 1958. Some 21 aircraft of this type were produced.[23]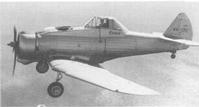 28 Ceres, the first specifically designed crop dusting aircraft in Australia (photo courtesy Hawker De Havilland)
There were several other CAC designs which never reached prototype stage. The next development in which CAC participated was the joint development of a new trainer for the R.A.A.F. in 1980 -and this is reviewed under the heading of the Australian Aircraft Consortium.
We have to go back to 1939 again, to look at the third major Australian initiative in aviation. The spectre of the coming war caused the Commonwealth Government to think about setting up additional facilities specifically for the production of war planes. The Department of Aircraft Production was established and its production branch, known as the Beaufort Division, was set up at Fishermen's Bend, next to CAC. The Beaufort Division, under the control of John (later Sir John) Storey, one of the most prominent industrialists of that time, commenced operations in September, 1939 with an empty office and in May 1941 produced its first licence-built Beaufort bomber.[24]
The innovations needed to put this aircraft into, and maintain in production, consisted of the replacement of the unobtainable British engine, the Taurus, with the locally produced twin-row Wasp engines. Local sources of supply had to be arranged for many sub-components which were originally to be imported. By August 1944 when its production ceased, 700 aircraft of this type had been delivered. Towards the end of 1943, the licensed production of the fighter-bomber, the Beaufighter was put in hand and the first deliveries of the latter type commenced in May 1944.[25]
---
Organisations in Australian Science at Work - Australia. Department of Aircraft Production; Commonwealth Aircraft Corporation (C.A.C.); Government Aircraft Factories; Royal Australian Air Force (R.A.A.F.)

People in Bright Sparcs - Schaetzel, Stanley S.; Storey, Sir John



© 1988 Print Edition pages 507 - 508, Online Edition 2000
Published by Australian Science and Technology Heritage Centre, using the Web Academic Resource Publisher
http://www.austehc.unimelb.edu.au/tia/501.html