Bill Downey, Assistant Director (Executive)
No. 290 August 1989

Dr Bill Downey took up his appointment of Assistant Director (Executive) in March this year, succeeding Dr Neil Streten (now Deputy Director Services).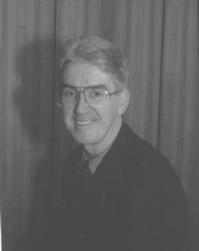 Dr Bill Downey
Bill joined the Bureau as a Cadet Meteorologist in 1959, and after completing his studies at RMIT worked initially as a forecaster in the Victorian and South Australian Regional Offices.
Since 1965 he has worked in Head Office, firstly as a lecturer in the Central Training School (1965-69), the Australian Numerical Meteorology Research Centre (1972-81), Research and Development Branch (1982-84), and Executive Branch (1984 to present), where he headed the Projects and Secretariat Section until taking up his present appointment.
In addition to his Bureau duties he completed a Diploma in Public Administration at RMIT in the 1960s, followed by three years as a Research Associate at the University of Wisconsin under a Public Service Board post-graduate study award. He was awarded a MSc degree in 1970, and the following year gained a PhD. He made two return visits to Wisconsin, as a visiting scientist in 1974, and as an Honorary Fellow in 1980.
Bill regards as a highlight of his recent career his attachment to Ansett Airlines in 1981, to work on the introduction to Australia of the air-ground digital data link System (ACARS), followed by a secondment to the Department of aviation to work on policy aspects of Operational Control.
He has been Secretary to the Meteorology Policy Committee (MPC) for the past five years, and has oversighted the production of the MPC Annual Report, which is tabled in Parliament by the Minister.
During his term as STPS he was heavily involved in the resolution of the long standing question of Commonwealth-State responsibilities in flood forecasting, which is now on a firm footing. Other challenges included working on the Bureau's charging policy and coordination of the production of the first charging manual earlier this year. Associated with this was formulation of the broad outline of the prospective functions of a commercially operating Special Services Unit.
As ADE he sees his principal task to be one of '. . . harnessing the talents of Branch staff to ensure that we achieve the objectives that have been set for us in the next few years. I am optimistic that we can build on the tasks we already perform and make significant advances in such areas as: the development of an effective Management Information System; assistance to the national meteorological services of neighbouring countries in the SW Pacific; the Bureau's public education program; and longer term strategic planning for the Bureau'.
For many years a competition tennis player, Bill says he is 'still keen, but slower'. His other interests include woodwork and leatherwork. He and his wife Carol have a son Aron, aged 17, and two daughters, Leah, 15, and Claire, 12.
Aron is a VCE student at lvanhoe Grammar and a keen baseball player. Leah is in year 10 at Macleod High School, plays netball and is a budding philanthropist. Claire is in her final year at Rosanna Golf Links Primary School, plays netball and enjoys role playing games and maths puzzles.
Carol is an acomplished textile artist and an active member of the Arts and Crafts Society of Victoria. She is currently the Resource Projects Officer for 'Arts Access', an organisation that provides access to the performing and visual arts for disabled or disadvantaged persons.
---
Organisations in Australian Science at Work - Australian Numerical Meteorology Research Centre



© Online Edition Australian Science and Technology Heritage Centre and Bureau of Meteorology 2001
Published by Australian Science and Technology Heritage Centre, using the Web Academic Resource Publisher
http://www.austehc.unimelb.edu.au/fam/1364.html