Leonard Joseph Dwyer—A Complex Character
Len Dwyer was born in Geelong, Victoria, on 1 December 1907. Educated at St Kevin's Christian Brothers College and the University of Melbourne, he graduated B.Sc. in mathematics and physics and also gained a Diploma in Public Administration. He also studied accountancy and was an Associate of the Australian Society of Accountants.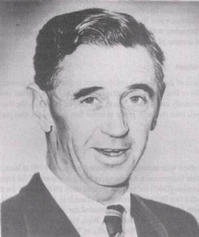 Figure 27 L. J. Dwyer, Director of Meteorology 1955–62.
Early in his career he worked as an accountant and a journalist before he joined the Bureau in 1937.
I have given these paragraphs the title "Leonard Joseph Dwyer—a complex character" because he was a man of many parts. He served as a company commander in the Army Militia from October 1939 to February 1940 and had the bearing and air of authority of an army officer.
He could be extremely brusque at times and highly abrasive when irritated. He tended to use colourful language after consuming a few beers and on one social occasion when Audrey and I were entertaining delegates to an Antarctic symposium in our home, Len's language became so earthy that I quietly suggested to him that perhaps it was time for him to go home. Next day some of the US delegates who had overheard my advice to Len the previous evening expressed surprise that I should speak so frankly to my boss. It was to Len's great credit that he had readily agreed with my suggestion that he should leave our party and subsequently displayed no rancour regarding my action.
Although Len's forthright behaviour caused offence to some Bureau staff and some other people, I believe it was the result of his eagerness to achieve urgently required changes in organisation and his irritation with any delay in reaching his objectives. Many people realised that it was this impatience which drove his forthright communication with his staff and other people. He did not suffer fools or sycophants gladly. He welcomed vigorous debate and encouraged a critical attitude in others. It was interesting that his direct, forthright and sometimes blunt demeanour won him and the Bureau many influential friends in political, administrative and international arenas.
One of the most rewarding of Len's initiatives was his flair for promoting communication between staff within the Bureau and between Bureau staff and their customers. He encouraged communication with the Bureau's customers by issuing pamphlets and other publications to inform the general public and special users how Bureau services could be used to meet their particular needs. An example was the series of pamphlets he organised to celebrate the jubilee (50th anniversary) of the Bureau in 1958. He also convened conferences and seminars within the Bureau and with other authorities to discuss techniques and applications for providing and using meteorological services.
My assessment of the complex character of L. J. Dwyer is that his achievements far outweighed any damage to the Bureau that his blunt, direct, matter-of-fact attitude may have caused.
---
People in Bright Sparcs - Dwyer, Leonard Joseph


Gibbs, W. J. 1999 'A Very Special Family: Memories of the Bureau of Meteorology 1946 to 1962', Metarch Papers, No. 13 May 1999, Bureau of Meteorology

© Online Edition Australian Science and Technology Heritage Centre and Bureau of Meteorology 2001
Published by Australian Science and Technology Heritage Centre, using the Web Academic Resource Publisher
http://www.austehc.unimelb.edu.au/fam/1017.html