Table of Contents
---
Memories of the Bureau, 1946 to 1962

Foreword

Terminology

Prologue

Preface

Chapter 1: The Warren Years, 1946 to 1950

Chapter 2: International Meteorology

Chapter 3: The Timcke Years, 1950 to 1955

Chapter 4: A Year at the Massachusetts Institute of Technology

Chapter 5: The Dwyer Years, 1955 to 1962
Leonard Joseph Dwyer—A Complex Character
Reorganising the Bureau
Public Weather Services
Forecasts for the General Public
Importance of Radio Stations
The Advent of Television
Automatic Telephone Forecast Service
Beacons
Wording and Verification of Forecasts
Warnings
Services for Aviation
Atomic Weapons Tests
Atomic Weapons Tests—Mosaic G1 and G2
Atomic Weapons Tests—Buffalo 1, 2, 3 and 4
Atomic Weapons Tests—Operations Antler, 2 and 3
Atomic Weapons Tests—Minor Trials
Instruments and Observations
Radiosondes
Radar/Radio Winds and Radar Weather Watch
Automatic Weather Stations
Sferics
Meteorological Satellites
Telecommunications
Tropical Cyclones
Bureau Conference on Tropical Cyclones
International Symposium on Tropical Cyclones, Brisbane
Hydrometeorology
Design of Water Storages, Etc
Flood Forecasting
Cloud Seeding
Reduction of Evaporation
Rain Seminar
Cloud Physics
Fire Weather
Research and Special Investigations
International Activities
The International Geophysical Year
The Antarctic and Southern Ocean
International Symposium on Antarctic Meteorology
International Antarctic Analysis Centre
ADP, EDP and Computers
Training
Publications
Management Conference
Services Conference
CSIRO and the Universities
Achievements of the Dwyer Years

Chapter 6: A Springboard for the Future

Appendix 1: References

Appendix 2: Reports, Papers, Manuscripts

Appendix 3: Milestones

Appendix 4: Acknowledgements

Appendix 5: Summary by H. N. Warren of the Operation of the Meteorological Section of Allied Air Headquarters, Brisbane, 1942–45

Endnotes

---
Index
Search
Help
Contact us

Achievements of the Dwyer Years
On 14 December 1961 Allan Atkins signed Len Dwyer's name to a Bureau circular describing the achievements of the Bureau from 1950 to 1961 covering the Timcke years and most of the seven Dwyer years. The circular was addressed to the three Assistant Directors, all Superintending and Supervising Meteorologists and Senior Meteorologist (External Relations) of Central Office, all Deputy Directors in State Divisional Offices and OICs of field offices at Woomera, Mascot, Essendon, Guildford (Perth) and Darwin.

The circular was a copy of a paper prepared for the Minister for the Interior. Len Dwyer had occupied the position of Assistant Director (Administration) or had acted as Director in the absence of E. W. Timcke for much of the Timcke years so the period 1950 to 1961 had a special significance for him.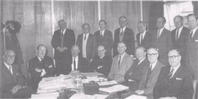 Figure 37 This photograph of the late 1960s includes some of the principal contributors to Bureau progress in the Warren, Timcke, L. J. Dwyer years. Seated, left to right, A. J. Shields, V. J. Bahr, G. W. Mackey, J. "Doc " Hogan, R. L. Southern, A. K. Hannay, H. G. Bond, F. A. Daw. Standing, left to right, J. N. McRae, C. McCue, H. T. Ashton, W. J. Gibbs, G. O'Mahony, E. A. Mizon, A. T. Bath, J. W. Lillywhite. (Clarrie McCue, head of the Ionospheric Prediction Service, was a newcomer to the Bureau).
The circular also indicated that the Bureau's budget had increased from 1.4 million pounds to 3.0 million pounds and that staff had grown from 607 to 774. On 30 June 1961 staff was located at a central administration in Melbourne, six Divisional Offices located at the capital cities of the States, at 29 forecasting offices and 29 observing offices. These offices were located on the continent, in Tasmania, in New Guinea, Antarctica and various islands in the Indian, Pacific and Southern Oceans. By June 1961 plans were well advanced for the establishment of a Divisional Office in Darwin which, like Brisbane and Perth, would contain a Tropical Cyclone Warning Centre.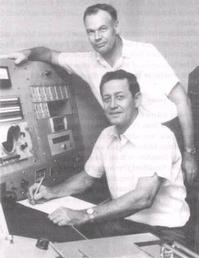 Figure 38 Bob Southern and Ray Wilkie. Two post-war recruits who made significant contributions to Bureau development.
The Bureau also had 515 part-time observing and climatological stations operated by postal, DCA, lighthouse, police and other people who were paid a modest allowance for their observations. A major contribution was made by approximately 7000 voluntary rainfall observers who made daily observations, some for periods of over 50 years, without any remuneration.
The circular also indicated that new or improved services for the general public and for special users included a tropical cyclone warning system, fire weather service, hydrometeorological service (providing flood warnings and information for engineering works), an area forecast service for light aircraft, forecasts and warnings for small craft in harbours and coastal waters. For the general public the Bureau also provided staff and information for weather programs on television and weather programs from forecast centres which were broadcast from ABC and commercial radio stations. An automatic telephone weather forecast system operated in all capital cities. Some weather beacons were installed on high city buildings.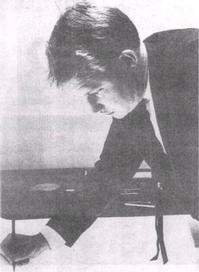 Figure 39 John Zillman, who joined the Bureau on 11 February 1957, was one of the many
young Cadet Meteorologists in the Warren, Timcke, Dwyer years whose recruitment was important in the development of the Bureau in later years.
---
People in Bright Sparcs - Dwyer, Leonard Joseph; Timcke, Edward Waldemar; Zillman, John William


Gibbs, W. J. 1999 'A Very Special Family: Memories of the Bureau of Meteorology 1946 to 1962', Metarch Papers, No. 13 May 1999, Bureau of Meteorology

© Online Edition Australian Science and Technology Heritage Centre and Bureau of Meteorology 2001
Published by Australian Science and Technology Heritage Centre, using the Web Academic Resource Publisher
http://www.austehc.unimelb.edu.au/fam/1137.html